Image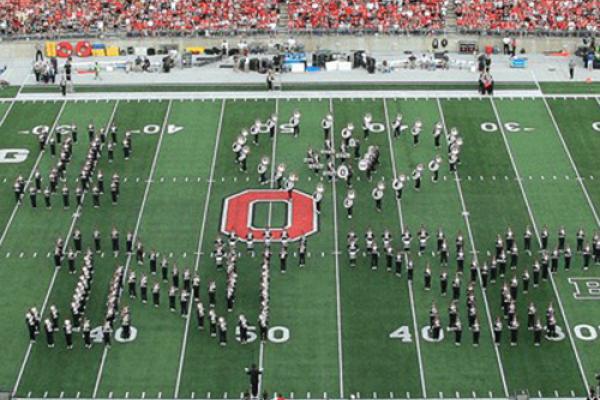 November 21, 2018
2:30PM - 5:00PM
Location
Manhattan Center: Grand Ballroom, 311 W. 34th St., New York, NY
Date Range
Add to Calendar
2018-11-21 15:30:00
2018-11-21 18:00:00
Skull Session on the Road
Join us in NYC the week of Thanksgiving for a Skull Session on the road! Please join fellow Buckeyes and Ohio State supporters in celebrating TBDBITL as we prepare to march in the parade and successfully conclude our 100% TBDBITL scholarship campaign. Wednesday, November 21, 2018 2:30–5 p.m. Program Manhattan Center: Grand Ballroom  311 West 34th Street New York, NY 10001 Directions Cost $20 registration fee will go directly to the 100% TBDBITL Endowed Scholarship Fund. Learn more and register online
Manhattan Center: Grand Ballroom, 311 W. 34th St., New York, NY
OSU ASC Drupal 8
ascwebservices@osu.edu
America/New_York
public
Date Range
Add to Calendar
2018-11-21 14:30:00
2018-11-21 17:00:00
Skull Session on the Road
Join us in NYC the week of Thanksgiving for a Skull Session on the road! Please join fellow Buckeyes and Ohio State supporters in celebrating TBDBITL as we prepare to march in the parade and successfully conclude our 100% TBDBITL scholarship campaign. Wednesday, November 21, 2018 2:30–5 p.m. Program Manhattan Center: Grand Ballroom  311 West 34th Street New York, NY 10001  Directions Cost $20 registration fee will go directly to the 100% TBDBITL Endowed Scholarship Fund. Learn more and register online
Manhattan Center: Grand Ballroom, 311 W. 34th St., New York, NY
The Ohio State University Marching and Athletic Bands
osumb@osu.edu
America/New_York
public
Description
Join us in NYC the week of Thanksgiving for a Skull Session on the road!
Please join fellow Buckeyes and Ohio State supporters in celebrating TBDBITL as we prepare to march in the parade and successfully conclude our 100% TBDBITL scholarship campaign.
Wednesday, November 21, 2018
2:30–5 p.m. Program
Manhattan Center: Grand Ballroom 
311 West 34th Street
New York, NY 10001 
Directions
Cost
$20 registration fee will go directly to the 100% TBDBITL Endowed Scholarship Fund.
---