Image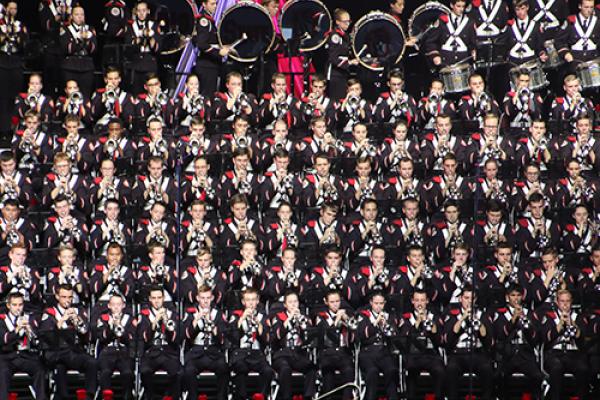 November 7, 2021
All Day
Location
Mershon Auditorium
Description
Join The Ohio State University Marching Band for our annual Hometown Concert, held this year at Mershon Auditorium on Ohio State's campus on Sunday, Nov. 7. The Best Damn Band in the Land will entertain fans with selections from its popular halftime shows, fan favorites and traditional Ohio State tunes.
Tickets for The Ohio State University Hometown Concert go on sale Friday, October 1 at 10 a.m.
General Admission Ticket Prices
General Public: $18
All children/students/Senior Citizens/Ohio State Faculty and Staff/Alumni Association Members: $15
Tickets for this General Admission event can be purchased:
In Person at the Wexner Center for the Arts (1871 North High Street)
By Phone: 614-292-3535
Note that service fees apply when ordering online or over the phone.
---
For School Groups and Retirement Communities
The Ohio State Marching Band will perform a special concert just for you on Friday, Nov. 5, at 10 a.m. at Mershon Auditorium! Information is available on the School of Music website.
---