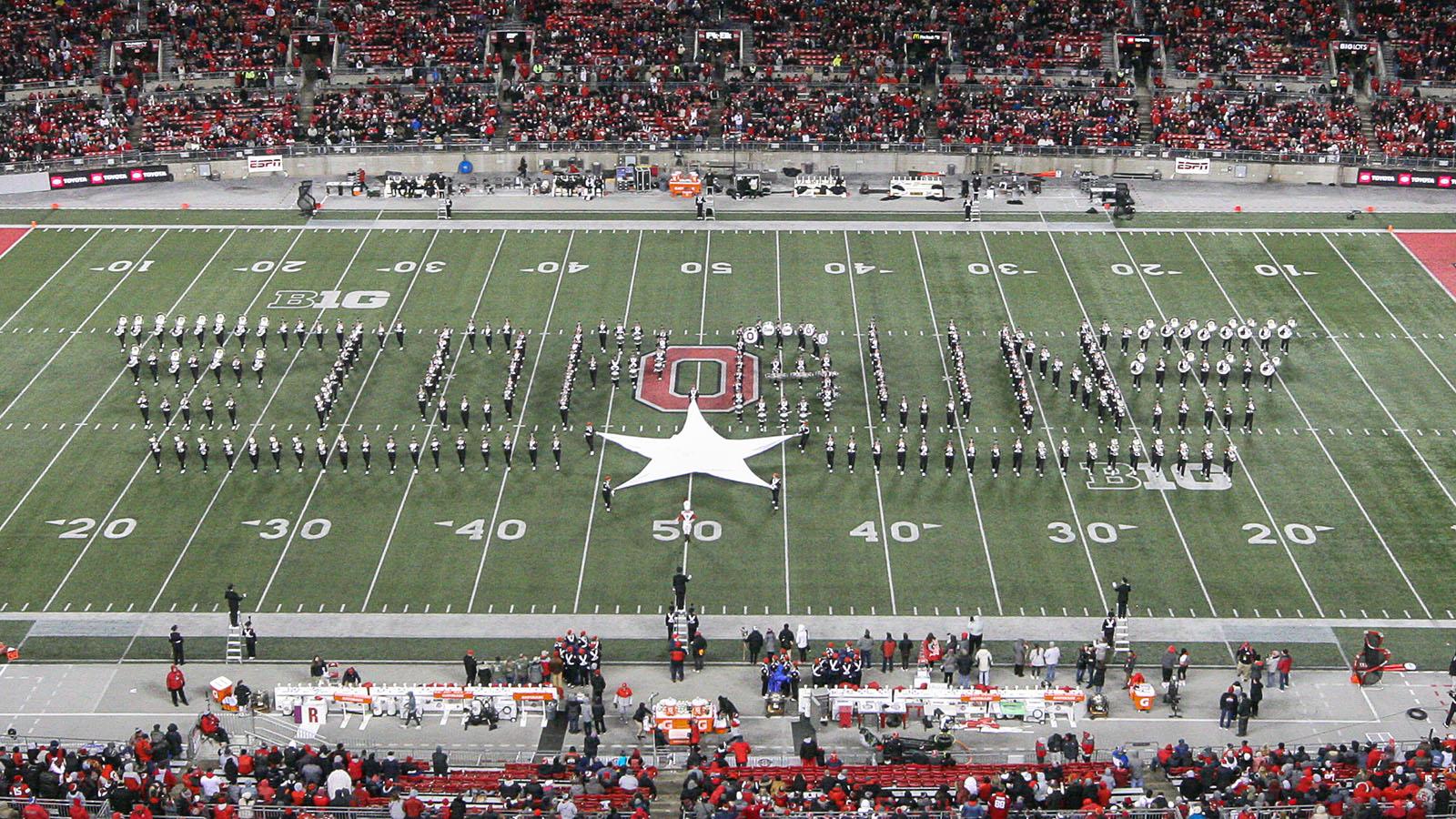 Body
Following up on a promise he made to the Ohio State Marching Band in December, actor Tom Cruise will be providing the band with a screening of the new film "Top Gun: Maverick" at the Wexner Center for the Arts theater Friday, May 20, at 7 p.m. The screening is being held one week before the movie's official release to the public on May 27.
Friday's screening was the result of the marching band's 2021 halftime performance dedicated to the original 1986 "Top Gun" film which starred Cruise, Val Kilmer, Anthony Edwards and Kelly McGillis. After seeing the halftime show, Cruise was so impressed that he decided to give the band a sneak preview of the Top Gun sequel. The band was surprised with Cruise's gift in December during preparations for the band's trip to the Rose Bowl.
Our band got a huge surprise this morning from @TomCruise! Thanks for the shirts and movie screening, Tom, and we're so thrilled you enjoyed our @TopGunMovie halftime show! #GoBucks✈️ pic.twitter.com/KmF6YKIFnr

— The Ohio State University Marching Band (@TBDBITL) December 28, 2021
"The Top Gun tribute was fantastic. What a phenomenal performance – thank you!" Cruise wrote in a letter. "I'd love for you all to be my guests for a special screening of Top Gun: Maverick in Columbus this Spring."
Cruise also provided T-shirts for all the band students at the time, and Paramount Pictures will be providing other promotional materials on Friday night. All 2021 marching band members were invited to attend the screening, and more than 200 band students and staff are expected to be in attendance.